June 1, 2016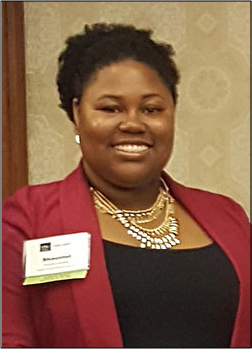 Congratulations to Shauntel, our Investment Advisory Assistant!
Shauntel is currently enrolled in the CFP Certificate program at Fairleigh Dickinson University. She received the scholarship award at Financial Planning Association of NJ's Spring Conference held on May 4th in recognition of her hard work and dedication to the CFP(R) program and to her future profession.
Shauntel graduated from William Paterson University in 2013 with a degree in Financial Planning. She joined SFSG in February 2015 and quickly became an integral and valued member of our team. We are very proud of her and look forward to supporting her continued professional development as she earns her CFP(R) credentials.