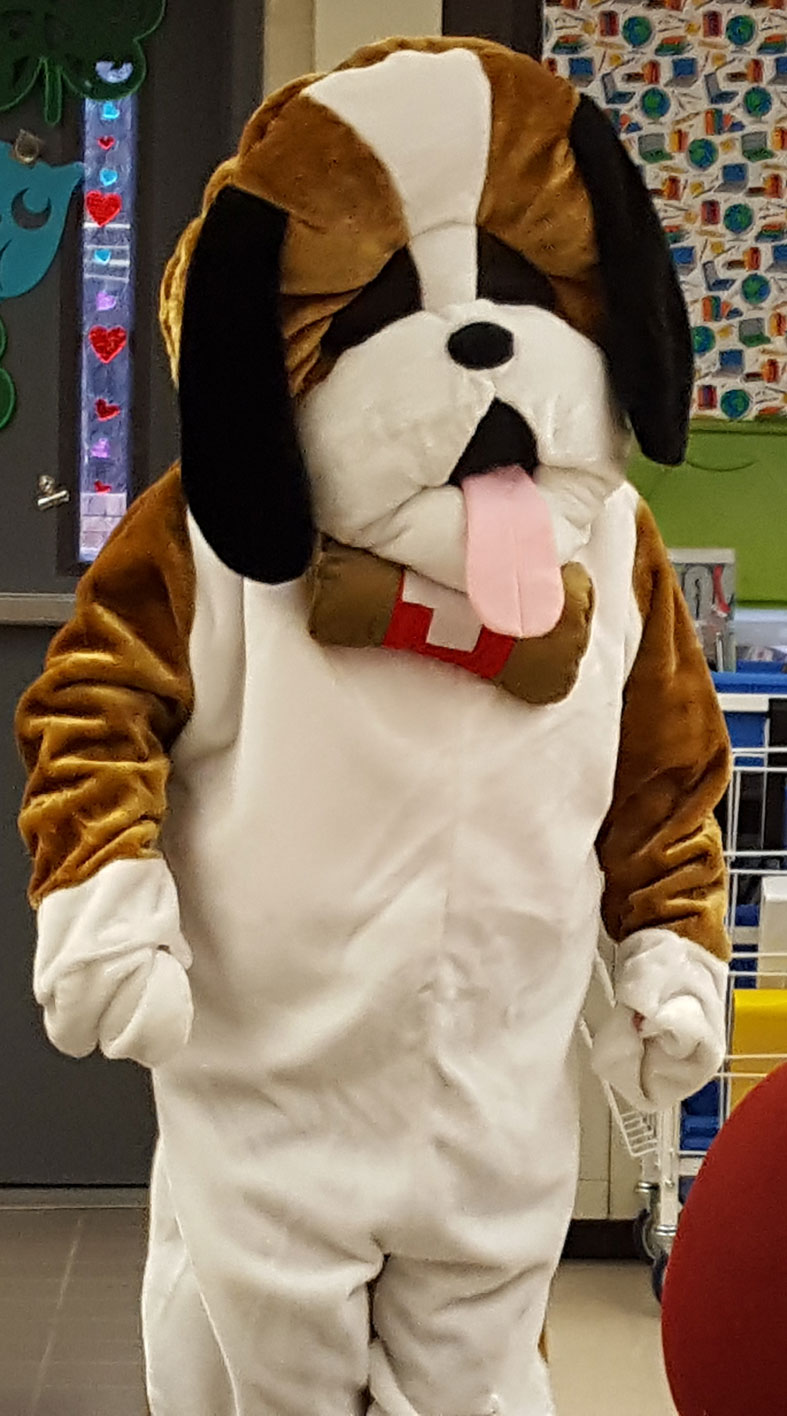 The National Education Association's Read Across America is an annual scholastic program targeted to enhance reading motivation and awareness, and usually aligns with March 2, the birthday of beloved children's author Dr. Seuss.  The program provides materials, resources and activities to keep children excited about reading, not only for this one day but throughout the entire year. 
Folks from across the country and in all walks of life take part in the event, bringing reading enjoyment to students in their communities.  Teachers, principals and friendly volunteers are more than happy to put on a silly dress or to become a (very large) puppy if it boosts their students' reading interests.
This year, our very own "St. Bernard" participated in this great event, joining teacher, friend and client Estera Singer, to read to her students at an elementary school in Lakewood, NJ.  The students listened with pleasure and the pup had a great time as well.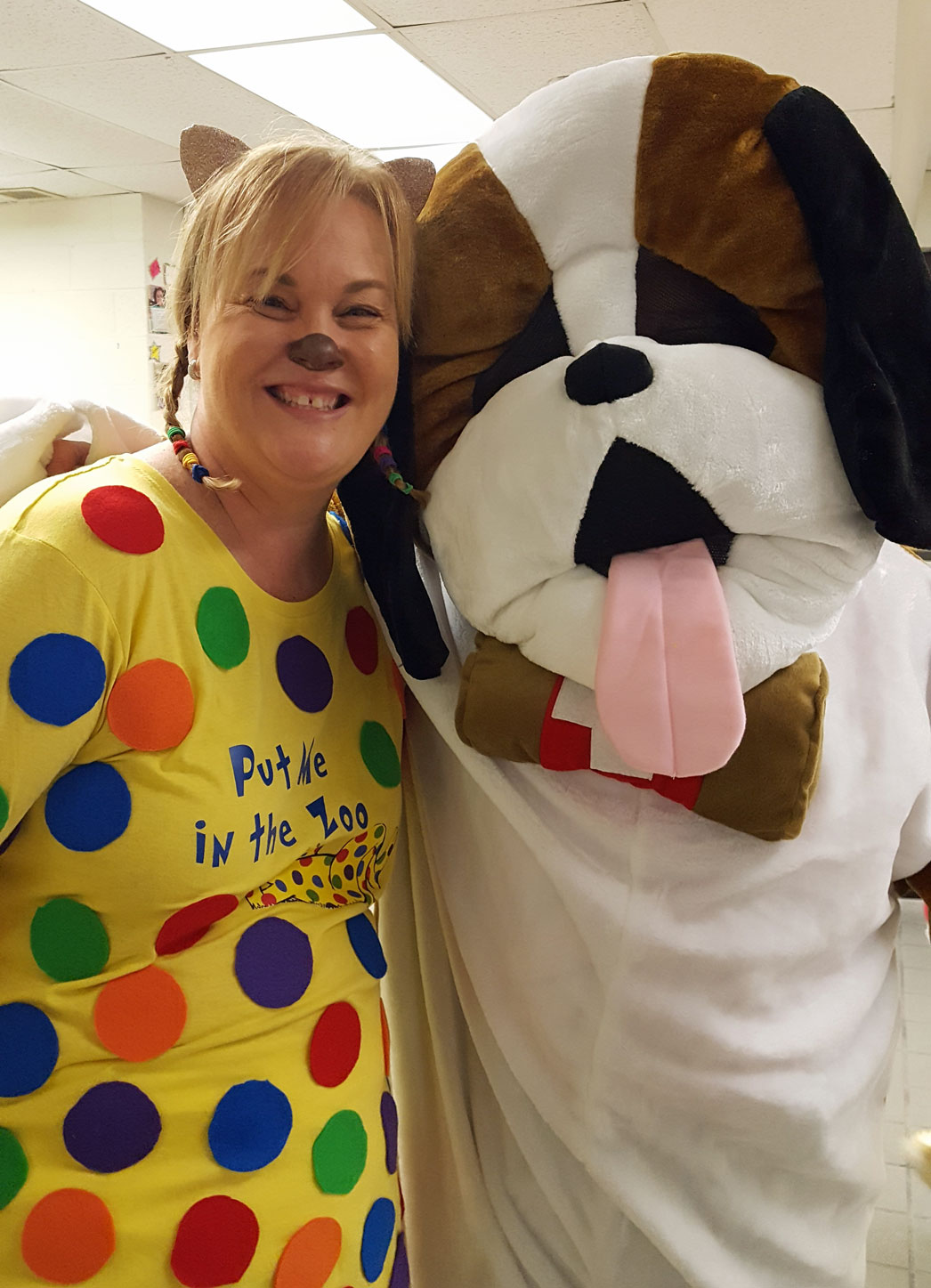 Teacher Estera with a friendly canine visitor.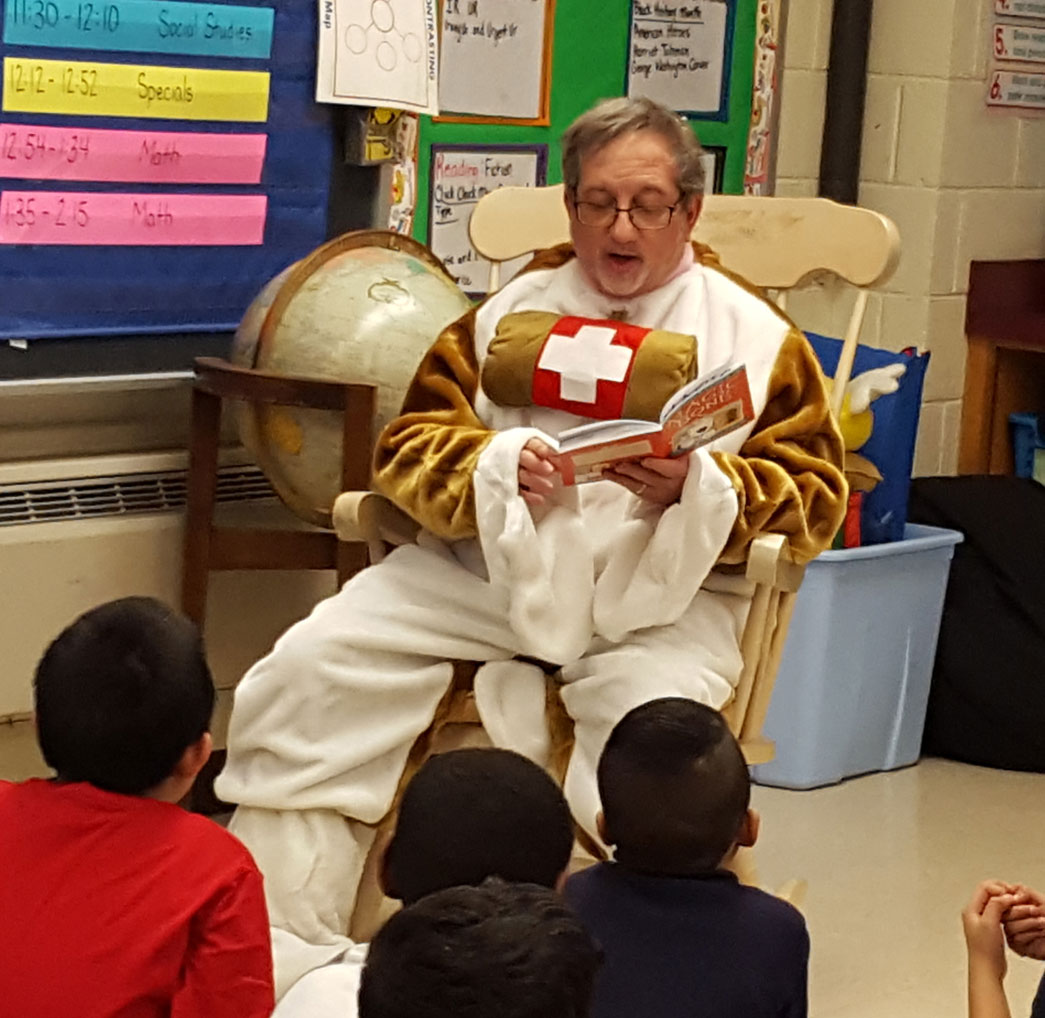 A rapt group of readers listens to their visiting pup.